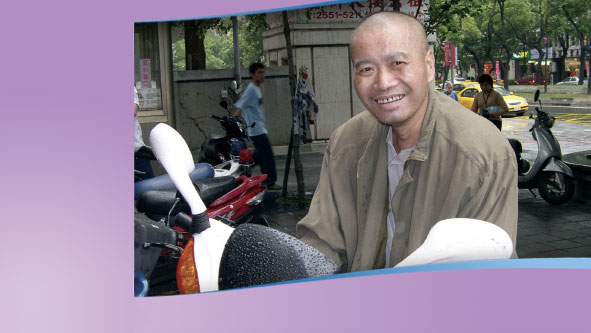 Patient Success - Ho Wen
Cancer took riding motorcycles away from Ho Wen. ProSure® gave it back.
Ho Wen had significant weight loss for several months before he began chemotherapy treatment for Leukemia. With the chemotherapy, his weight continued to drop further, falling from 56 kg to 46 kg in a one month period.
After 4 weeks of chemotherapy treatment, Mr. Ho's doctor recommended that he drink two servings of ProSure, as a supplement to his diet, each day. Three weeks after starting ProSure, Ho Wen had regained his weight back to 56 kg (143 lbs). The effect on his life and outlook was positive. "I don't need a wheelchair. I can stroll around the streets by motorcycle! I feel great to live without depending on other's assistance. My appetite has been restored, my legs have regained muscle mass and my quality of life has improved."
Ho Wen L.
Leukemia survivor