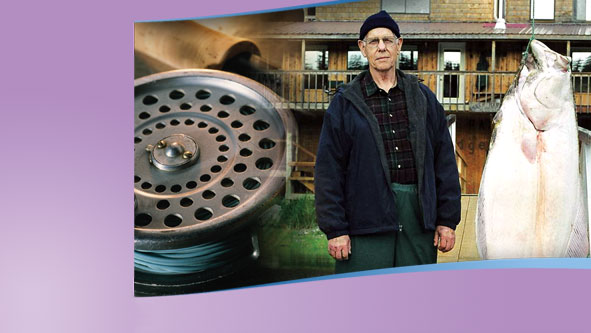 Patient Success - Russ G.
Cancer took fishing away from Russ. ProSure® gave it back.
When Russ was diagnosed with pancreatic cancer in June of 2001 he weighed 260 lbs (118 kg). After his surgery and his cancer treatments he lost 90 lbs (41 kg) and was so weak that he needed a walker to move around. His weight kept dropping and his son Kim was deeply concerned. A search on the Internet led Kim to ProSure.
"My dad Russ was diagnosed with pancreatic cancer in early June of 2001 and has been using ProSure since the middle of August 2001. After recovering from his initial therapy, he regained 15 pounds, and his quality of life has been very good since that time—his appetite is close to normal now, and he has regained lost strength and muscle mass, and his energy levels have remained good. His improvement since using ProSure has enabled him to resume normal social and recreational activities, including his favorite—fishing!"
Kim G.
Patient's Son